Technology & Target Groups.
Tune In knows where to find digital content on the web. We complement this content, enriching it with information chosen by our editors, and make it available on networked devices. Thus, Tune In's products and services add value to manufacturers of network compatible end-user devices without creating any additional hardware costs.
Tune In…

… catalogs freely available audio and video content from the internet.

… enhances the existing content with metadata and makes the information usable.
… also brings niche productions into focus through editorial support.

Tune In's products bring together device manufacturers, content providers, and users.
The system basically consists of the Fetch Up API as well as the Fetch Up database, containing address information and metadata. This audio and video content catalog (which is maintained by our editorial team and automatically expands as it is based on a rational software system) builds the core of our B2B product selection which is aimed exclusively at our industry partners.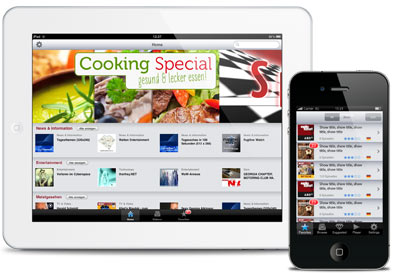 Tune In's consumer products (iOS-Apps Fetch Up Video and Fetch Up Audio) are an integral part of our strategy to bring together users, content providers and platform operators to increase the quality and experience of the service.
We also offer white label versions with modular functions and modular content of any of our Fetch Up products as well as of our ready to use portal for CeHtml compatible devices.
Fetch Up Instead of Hardware: the 4th Tuner in TV.
Our CeHtml solutions provide device manufacturers with easy access to aggregated web content. We also offer an editorial selection and support, together with an integration of exclusive content.
For users of classic TV hardware, the Fetch Up technology is equally transparent as an additional tuner: 'DVB-i', which stands for web content or better for content from IP networks, is added to DVB-T, -C or –S. The TV viewer now has the opportunity to integrate shows on demand into his individual user behavior or to incorporate shows on demand into his personal TV program. Fetch Up users are able to freely choose their favorite content from a wide range of selections from all over the world and can enjoy the support from our software, once a linear program structure becomes apparent and/or editorial guidance is requested.
Moreover, Fetch Up allows content providers and platform operators to target their partner's content or even create new professionally edited quality content for an exclusive group of users.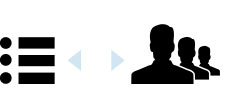 Based on user's favorites and ratings as well as empirical results from a group or a certain quantity of Fetch Up users, the consistent exchange with the Fetch Up database provides an organic feedback and builds a complex system, which all parties involved benefit from as it increases the quality of the content range.