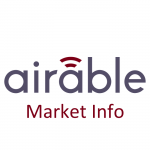 Online Audio Monitor (OAM) Germany was just released (Sept 2021). See the main headlines here.
2/3 of population uses online audio
In Germany 45 Mio people (age 14+)  in Germany regularly consume online audio offerings. This is two third of Germanys population (age 14+).
5,3% growth
Compared to 2020 this is an increase of 2,3 Mio or 5,3%.Most common are:
60,1% Music Streaming
53,3% Webradio
Highest growth: Podcasts
Podcast are listened to by 20,9 Mio Germans (age 14+), a massive increase of 3,6 Mio or 21% compared to 2020.
See the full research and details (in german) here:
https://www.online-audio-monitor.de