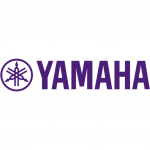 Since several years Yamaha is using the airable radio and podcast service for their products. Recently Yamaha decided to update older devices with airable as well, replacing older providers.
Which products use airable and which remain using the previous service? Check this link:
https://europe.yamaha.com/en/news_events/2019/0305_av_update_on_internet_radio_station_access.html
If your Yamaha device is from 2017 or younger, it'll use airable anyway. Devices that you can update – enabling airable – you see them listed on that page.
Make sure you use the MusicCast App for convenient browsing, search and favorites management.
Products marked as "INCOMPATIBLE WITH THE FIRMWARE UPDATE" will remain using the previous internet radio service and -to our knowledge – cannot be upgraded to airable radio and podcasts catalogue (sorry for that).