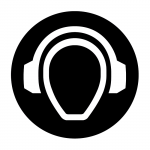 laut.fm stations and the airable.radio catalogue will now be synchronized regularly.
laut.fm enables users to set up their own radio stations easily with all technical and legal aspects covered. These are more than 5.000 stations to date of which many were already available through airable.radio.
laut.fm and Tune In GmbH teamed up to get all that great user generated stations available in the airable catalogue.
See laut.fm commenting here (in german):
https://blog.laut.fm/Internet-Radios-laut-fm-profitiert-von-Anbieter-Wechsel/