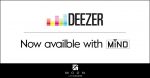 Simaudio announced that Deezer music streaming service is now available with MiND equipped MOON products. Another news is the addition of  Tune In's airable.Radio catalogue to these products.
See our previous news about Simaudio.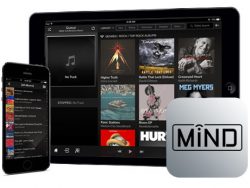 About MiND:
"MiND (MOON intelligent Network Device) is much more than a product. It is a way of organizing, listening to, and enjoying your music. MiND technology streams music from your digital music library to your audio system, allowing playback via your amplifier and speakers. Your library can consist of music stored on your computer, on a Network Attached Storage (NAS) device, or you can simply stream music."*
*Source link.