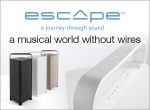 It is spring time; the outdoor, terrace and garden season begins. Just in time Escape Speakers launches products with airable technology that add a lot of music to the season.
The 'Air' versions of Escape products come equipped with airable internet radio. This means thousands of radio stations from all over the world across all music genres are available with a simple click. The comprehensive list of the worlds radio stations and music genres is presented in a clear way with the Escape Remote App.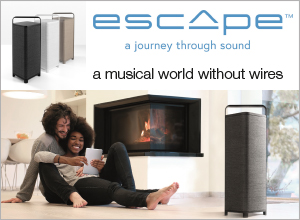 The P6 Air speaker is designed for maximum multi room flexibility, weatherproof and has up to 16h playtime. The M1 Air is a streaming DAC that can be easily connected to most existing HiFi systems as well as upgrading the Escape P9.
For further details see the Escape website.