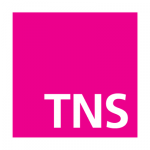 TNS Infratest released their convergence monitor 2015 for the german market.
Internet usage overall is at a high level of 92%* in 2015, previously at 90% *in 2014 and 87%* in 2013.
Mobile devices drive growth
Mobile use of internet is growing significant due to smart phones and tablets. Use of tablets jumped to 29%* in 2015 from 16%* the previous year. This is an increase of almost 50%.  Growth of internet usage on smartphones: 67%* today against 57%* in 2014.
More time of internet usage spent on mobile devices
Time spent 'on the internet' decreased on PCs and Notebooks to the benefit of smartphones and tablets: 33%* by smartphone (25%* previously) and 9% by tablet (7%* previously).
Internet @ PCs and Notebooks decreased vom 76%* (2013) and 63% (2014) to 52% in 2015.
Young people: half of internet time spent on smart phones
14 – 29 year old mainly use the smart phone to access the internet (50%*). PCs / notebooks at 39%* and tablets at 8%
Our take on that:
The increasing use of internet on mobile devices will have a continuous impact on the use use of (online) media. Smartphones and tablets grant access to internet sources of information, to music and to video. We're curious to see the impact on classical media distribution like radio and TV, especially with younger people.
Smartphones and tablets are a companion the day long. They will become (or are) an integral part as well of the home entertainment experience, operating and feeding HiFi systems, multi room audio and radio devices.
Source:
The research was performed by TNS Infratest (part of Taylor Nelson Sofres, London). Above mentioned results are part of the 9th edition of TNS CONVERGENCE MONITOR, a joint study of ARD-Werbung SALES & SERVICES, Deutsche Telekom, IP Deutschland and ZDF.
TNS Convergence Monitor Press Release
TNS Convergence Monitor Charts
* Persons 14-64 years of age, n=1.502