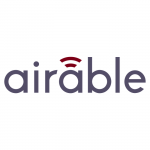 One area that has benefitted from COVID-19 is the music streaming market. In the first quarter of 2020, subscriptions hit 394 million, globally. As business and schools were forced to shut down, more and more people stayed at home and used OTT (over-the-top) platforms. Listeners took advantage of special offers such as lower subscription fees, free trials and an increase in offerings of podcast genres.

Abhilash Kumar, Research Analyst said, "The growth in paid subscriptions (35% Year on Year) was once again more than the 20% Year on Year growth in monthly active users (MAUs). This indicates that people from the free MAU universe are upgrading to become premium subscribers for an improved experience…". (Source: www.counterpointresearch.com).

The latest COVID-19 survey results from Billboard & Nielson Music (an MRC Data Service) show that listeners, during the COVID-19 period, have changed their listening behaviour. From mid January through to early May, there was a marked increase in listening to 'Country' music and to music for children. The survey also found that people were discovering new music from artists unknown to them prior to the lockdown. The survey also found that people who bought new subscription services during this period were more inclined to continue to pay for them after COVID-19 lockdown.

With many artists unable to go on tour during this period, their earning potential decreased. However, MRC's survey shows that many respondents to their survey were keen to support artists provided that it benefitted the artist. For example, listeners were prepared to buy merchandise such as T-shirts or music/albums in support of their favoured artist.
(Source: https://www.billboard.com/articles/business/9388792/music-streaming-shows-strong-comeback-in-new-nielsen-music-mrc-data-covid-19-report).