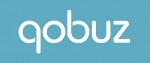 French high-resolution music streaming and downloading service Qobuz was placed in a backup procedure late August 2015 ("Procedure de Sauvegarde"). The future of the service was in question.
December 30, 2015  we received notice that Qobuz' assets are taken over by Xandrie, "safeguarding the majority of jobs, while protecting the interests of Qobuz's subscribers and customers."
From the information about Xandrie, the related group and the announcement, We think this is a good basis for the Qobuz streaming service and business to continue. As you might be aware, – among others – Qobuz is available through airable.API already.
Read the Xandrie – Qobuz press release here to get the full picture.