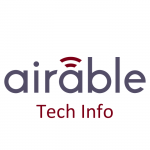 You have probably heard the audio message that the BBC is making changes to the way their live radio streams are distributed and that the stream you were listening to will stop working by mid-2023.
The changes announced in this message is that the BBC will discontinue using SHOUTcast. Instead, BBC live radio streams will only be available in HLS / DASH formats in the UK.  However, BBC World Service will continue using SHOUTcast for the foreseeable future.    
Airable will provide working HLS / Dash streams for BBC programs in the regions where they are available. Products without HLS/DASH support will not be able to play BBC programs from mid-2023. Products that support HLS/DASH should not experience any interruption.
The barker message went live Nov 3, 2022 and reads as follows:
"We are making changes to the way BBC live streams are distributed via 3rdparty services and platforms, and the BBC stream you are currently listening to will stop working by mid-2023. If you are using an internet radio or smart speaker and hearing this message, please contact the manufacturer. If you're listening on web or mobile, this service is available to stream on BBC Sounds"
Here a link to the BBC FAQ.