airable technology and media catalogues are implemented in a wide variety of products and several platforms. Wherever consumers expect access to online media, internet radio, music services, podcasts and on demand content: airable.API and airable catalogues are the solution.
See platform and content partners, references clients and use case examples that have airable.API integrated.
Companies working with airable, using the airable.API and services (excerpt):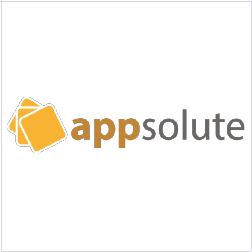 Appsolute
Arcam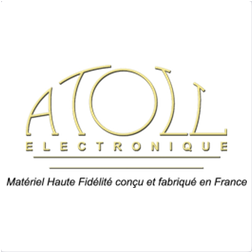 Atoll Electronique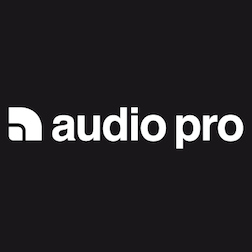 Audio Pro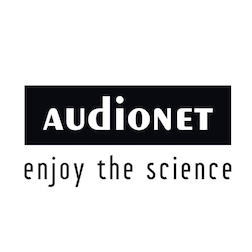 Audionet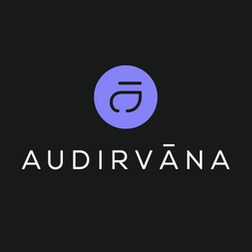 Audirvāna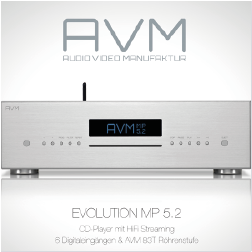 Audio Video Manufaktur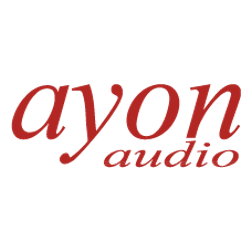 ayon audio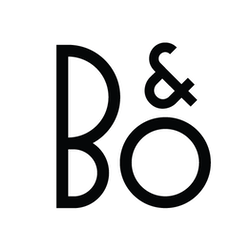 Bang & Olufsen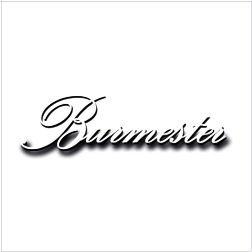 Burmester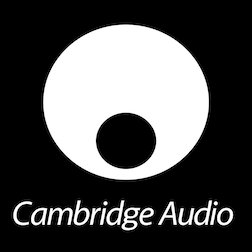 Cambridge Audio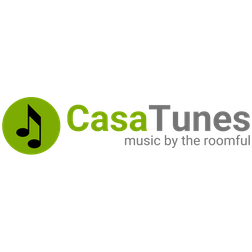 CasaTunes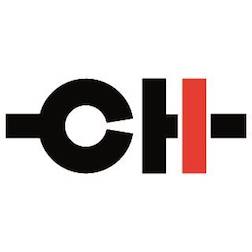 CH Precision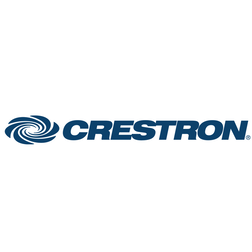 Crestron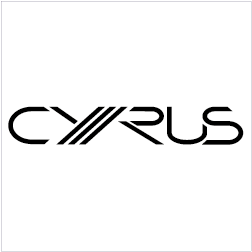 Cyrus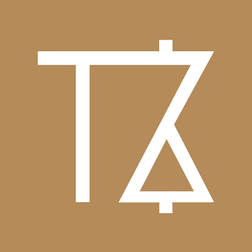 darTZeel Audio SA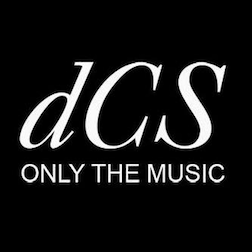 dCS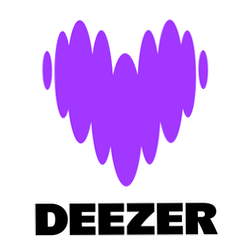 Deezer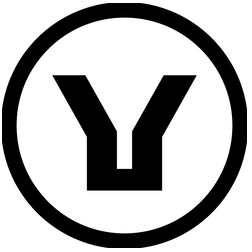 Dynaudio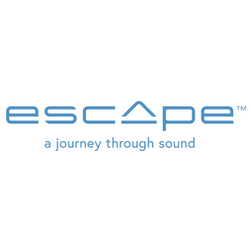 Escape - a journey through sound -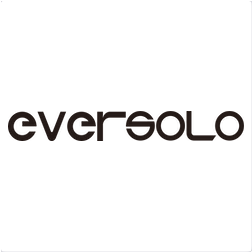 Eversolo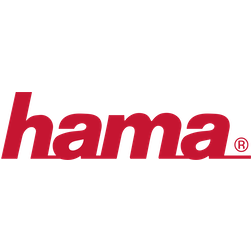 Hama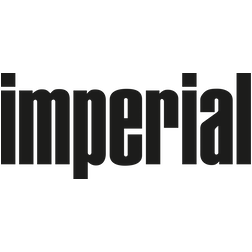 Imperial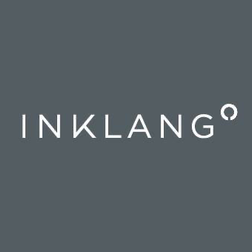 Inklang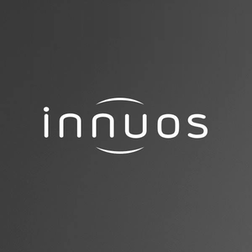 Innuos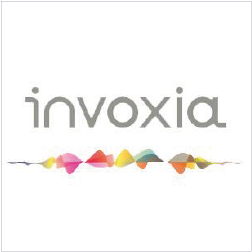 Invoxia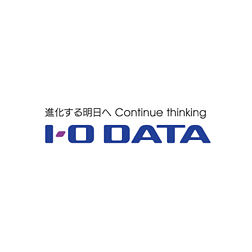 IO Data Japan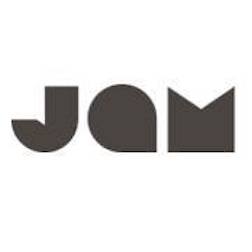 Jam Audio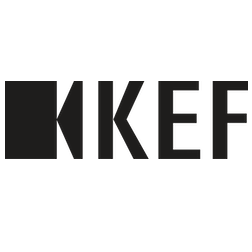 KEF - Kent Engineering and Foundry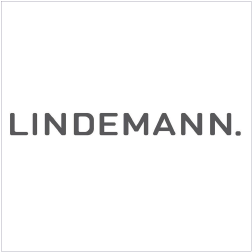 Lindemann Audio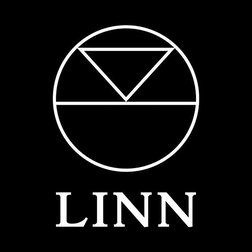 Linn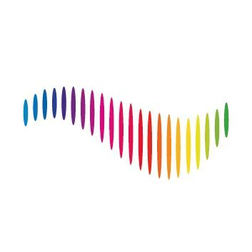 Loudt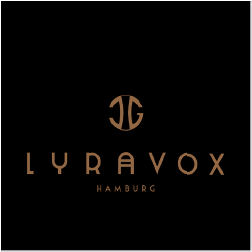 Lyravox
Mark Levinson
Medion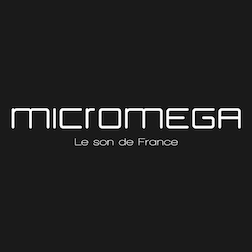 micromega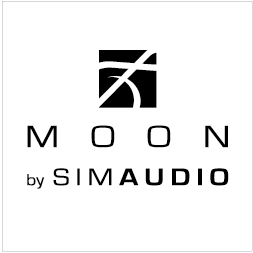 Simaudio - Moon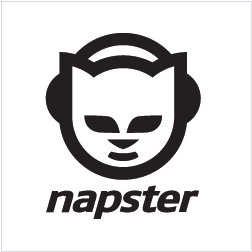 Napster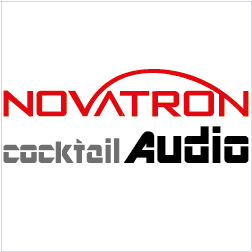 Cocktail Audio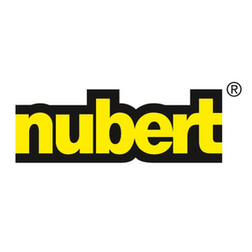 Nubert Germany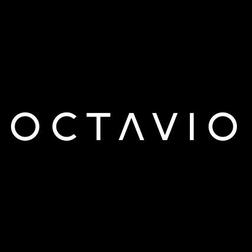 Octavio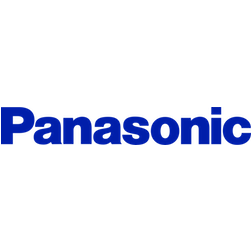 Panasonic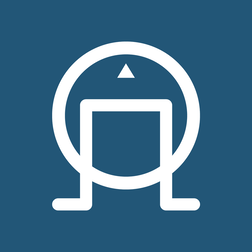 Primare of Sweden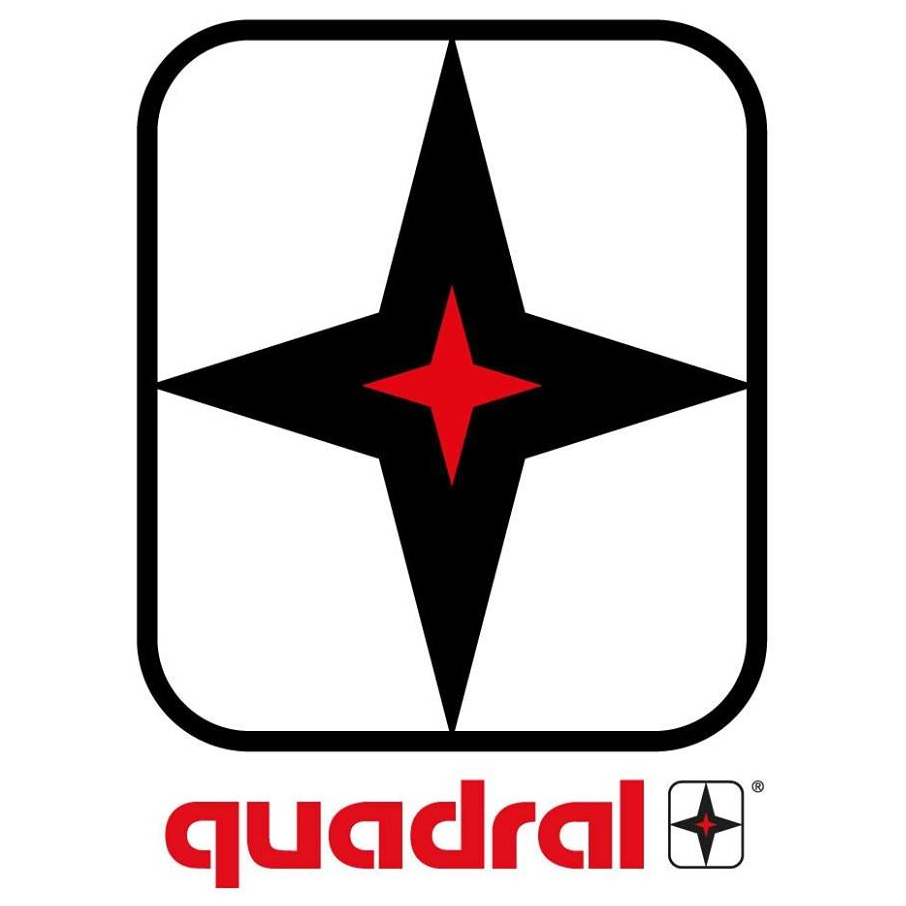 Quadral Aurum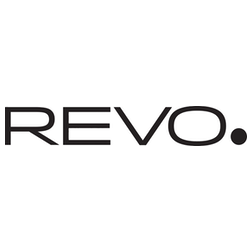 Revo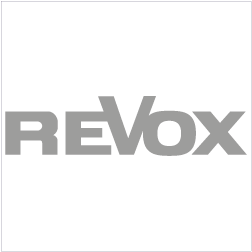 Revox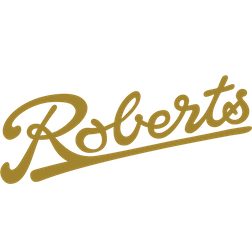 Roberts radio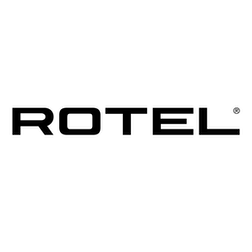 Rotel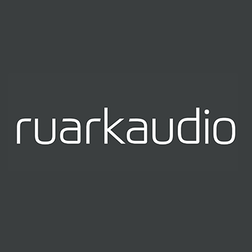 Ruark Audio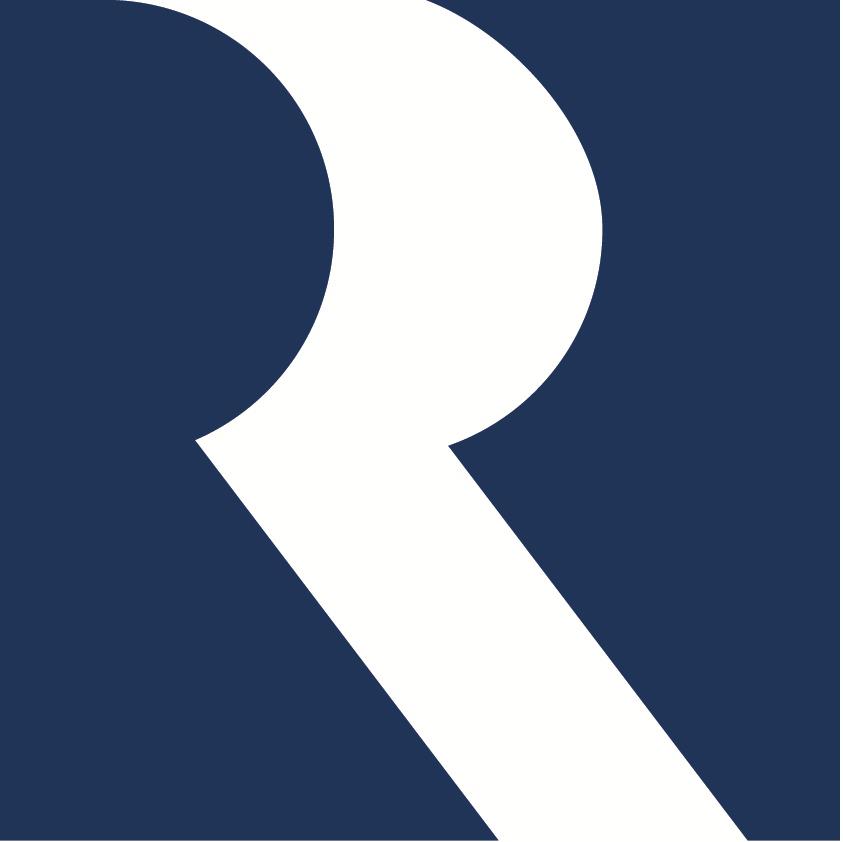 Russound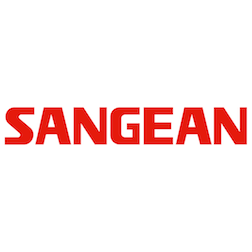 Sangean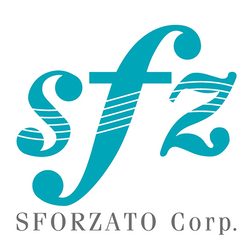 Sforzato Japan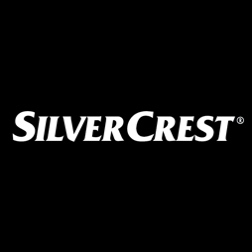 Silvercrest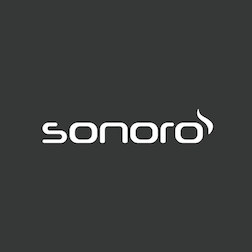 Sonoro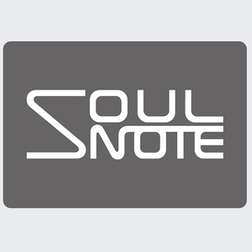 Soulnote Japan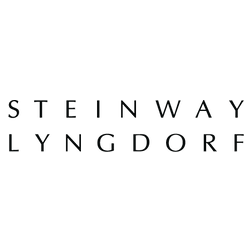 SL Steinway Lyngdorf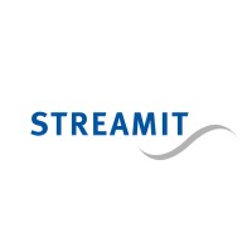 STREAMIT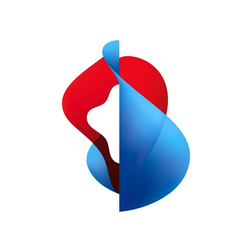 Swisscom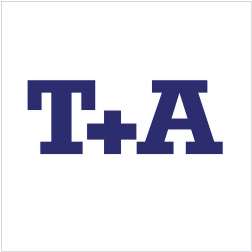 T + A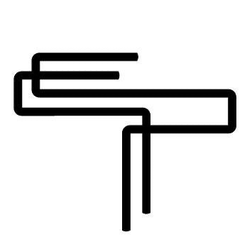 Taiko Audio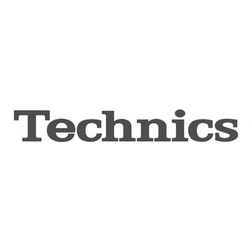 Technics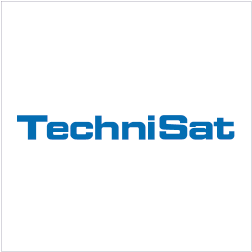 TechniSat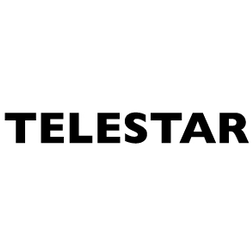 TELESTAR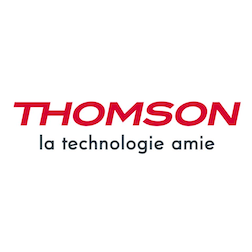 Thomson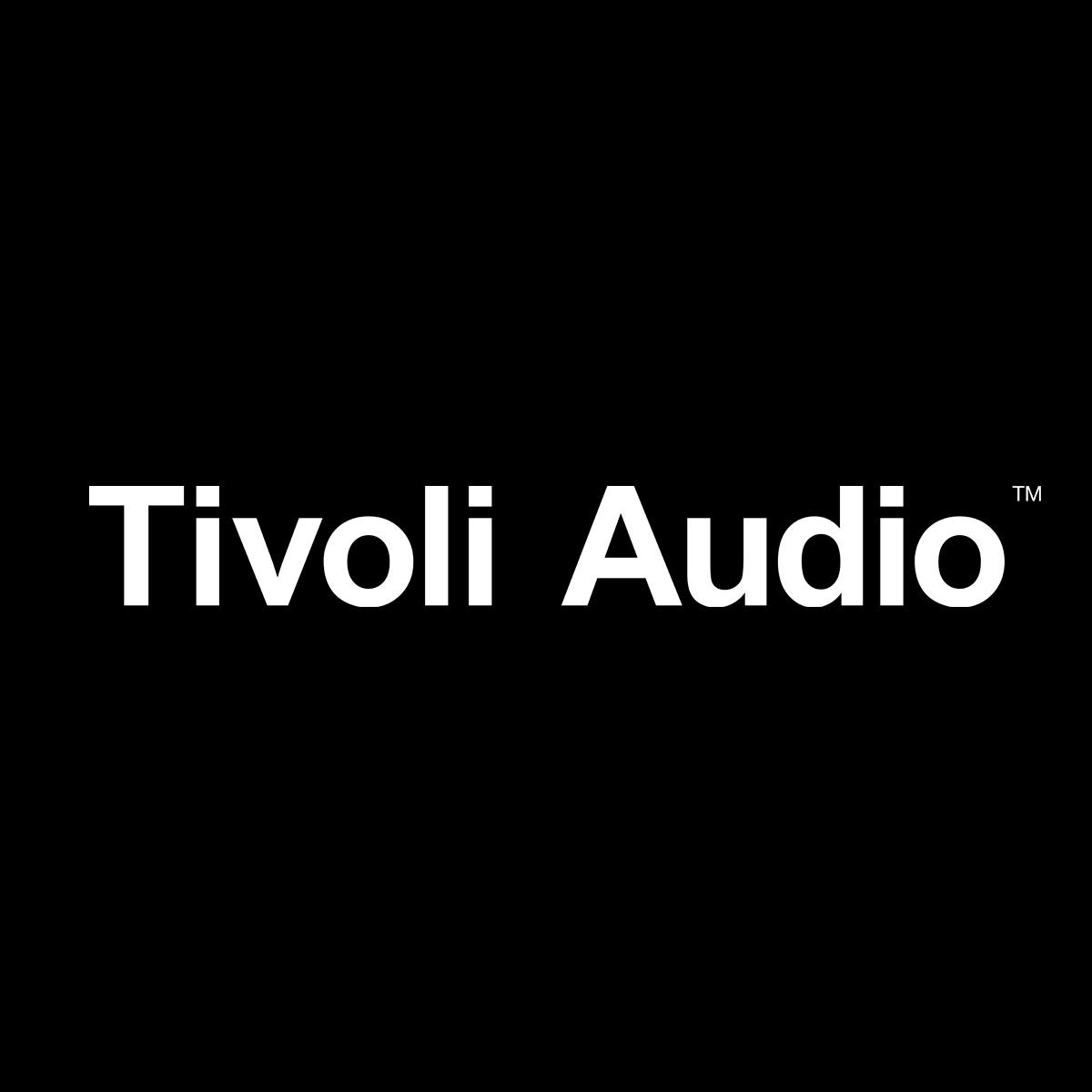 Tivoli Audio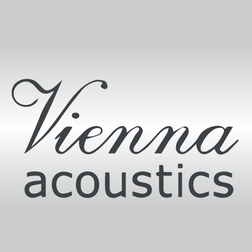 Vienna Acoustics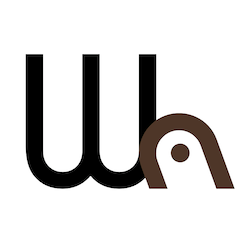 Wattson Audio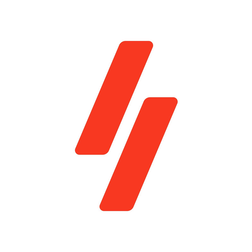 Winamp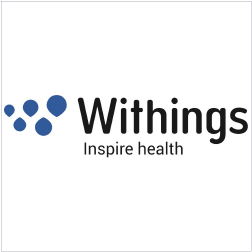 Withings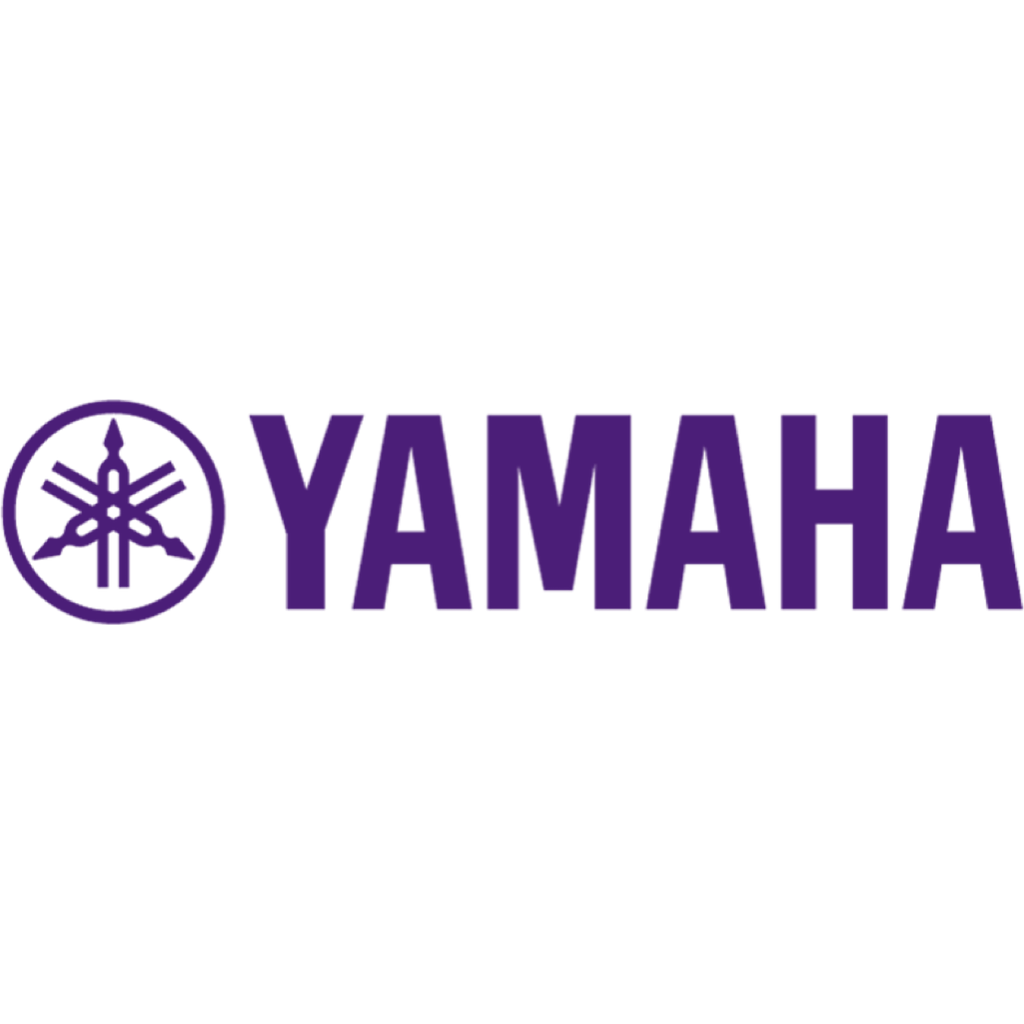 Yamaha Home Audio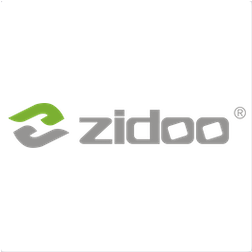 Shenzen Zidoo Technology Co Ltd.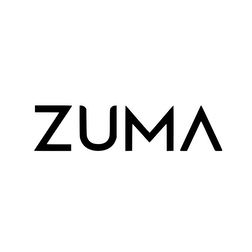 Zuma
Appsolute

Through our years of experience we know the requirements of developing apps for the various Apple and Google platforms.. Very few developers manage lasting success in the app economy - appsolute is one of them. Benefit from our experience!

Arcam

Arcam is based just outside the famous university city of Cambridge, and our story started the classic way: two friends with a passion for music and electronics met up while engineering students at Cambridge University, and founded Amplification and Recording Cambridge in 1976.

Atoll Electronique

The ATOLL ELECTRONIQUE Company was founded in September 1997 by 2 brothers: Stéphane & Emmanuel DUBREUIL. Right from the start the philosophy was to address a lack in the market: no reasonably priced true high-end audio electronics for budget-conscious audiophiles.

Audio Pro

Audio Pro is a Swedish audio company with deep roots in hifi tradition. We have designed and engineered loudspeakers since 1978.

Audionet

Audionet. The reference reference.

Audirvāna

Audirvāna is a global software company founded in Paris in 2011. Its only purpose is to preserve the integrity of computer-based high-quality digital music and maintain absolute transparency during playback.

Audio Video Manufaktur

Pure joy of Listening! For more than 20 years people at AVM are developing and manufacturing electronic equipment for highest-quality music reproduction.

ayon audio

Based in Austria, Ayon Audio began life four decades ago as VAIC, then changing course to Ayon Audio with Gerhard Hirt at the helm. Ayon Audio continues to develop new vacuum tube designs, amplifiers, preamplifiers, headphone amps, CD Players, DAC's, streamers coupled with the globally recognized Ayon soundstage. This remarkable sonic performance, that Ayon calls Voicing, (The DNA) This DNA is found in all of Ayon's products.

Bang & Olufsen

Bang & Olufsen is a luxury audio brand founded in 1925 in Struer, Denmark, by Peter Bang and Svend Olufsen whose devotion and vision remain the foundation for the company. For nearly a century, Bang & Olufsen has been pushing the boundaries of audio technology and the company continues to sit at the forefront of acoustic innovation. Today, every Bang & Olufsen product is still characterized by the unique combination of beautiful sound, timeless design, and unrivalled craftsmanship. The company's innovative and progressive products are sold worldwide in Bang & Olufsen stores, on bang-olufsen.com and in select retailers.

Burmester

Since 1977 Burmester Audiosysteme has been manufacturing high-end audio components of unsurpassed quality. From the very beginning the objective has been to create a perfect blend of highest-quality sound, technological innovation and timeless design.

Cambridge Audio

Great British Sound Since 1968 - Hi-Fi and Lifestyle Audio Products delivering an authentic and pure 'British Sound'.

CasaTunes

CasaTunes was founded in 2007 with one simple goal. To experience music by the roomful (their tag line). Today, CasaTunes offers both intelligent music servers and high quality, high performance matrix amplifiers. When used together, music servers and matrix amplifiers provide a complete home audio solution.

CH Precision

CH Precision is a Swiss company dedicated to the design, manufacturing and commercialization of ultra high-end audio products under the 'CH' brand. Fully designed and manufactured in Switzerland, CH products stand out for their exceptional audio performances and build quality.

Crestron

Since 1972, Crestron has been the leader in creating innovative technologies that remove barriers to connection, collaboration, communication, comfort, and control in just about every meaningful aspect of our professional and personal lives. Engineered to be simple, reliable, secure, and easy to use, Crestron sets the standard for intelligent video conferencing, digital content distribution, smart home systems, as well as control and management technology. Solutions that empower people around the world to do more, learn more, enjoy more, and achieve more.

Cyrus

The Cyrus factory is in Huntingdon, Cambridgeshire, England, where all our products are conceived. We design, prototype, tune, manufacture and support our products, both new and historic from this UK headquarters which is unusual for a modern consumer product. Cyrus is a privately owned company, conceived and run with the core principle that, like our customers, we focus on premium stereo music systems.

darTZeel Audio SA

darTZeel products encapsulate Hervé Delétraz's unwavering passion for sound reproduction.

dCS

dCS believes that the role of a hi-fi system is to preserve all of the subtle information on a recording through the reproduction chain, and present it to the listener with every last nuance of emotional content intact.

Deezer

Deezer lets you play the music you just have to hear, instantly. Jump in and explore over 40 million tracks (and counting), and discover artists and tracks you'll love with personalised recommendations from the Deezer Editors. Deezer works across all your devices, both online and offline, with no listening limits. It's music at your fingertips for waking up, getting going, chilling out, living life.

Dynaudio

For over 45 years, Dynaudio has been making hand-crafted high-end loudspeakers for living rooms and home cinemas. Since the beginning, in 1977, they have strived to create iconic products rooted in their love of music and film – reproducing exactly what the artist intended. Nothing more, nothing less.

Escape - a journey through sound -

With 30 years experience of importing and distributing audio products, Escape is ready to fulfill new ambitions: to develop high quality products with a strong story and to market them worldwide. For audiophiles who are looking for the best possible sound quality without the inconvenience of wires, there are only small carry-on and compact portable speakers available. That's why Escape developed a series of high-end wireless speakers with stunning performance.

Eversolo

Eversolo Audio Technology Co.,Ltd (Eversolo Audio) is invested by Zidoo Technology Co.,Ltd. The core founding team members have engaged in the development and management among HiFi industry for many years. The R&D team covers audio decoding, analog audio, acoustic tuning, system integration etc. The main business includes streamers, HiFi DAC and amplifiers.

Hama

Selected Hama smart radios use the airable internet radio and podcast catalogue. Music services are enables by airable.API.

Imperial

IMPERIAL covers the most manifold variety of products: apart from digital set-top boxes and reception technology, IMPERIAL's portfolio focusses on radio devices for DAB+, FM and web radio reception as well as on lifestyle audio products, such as Bluetooth speakers and headphones, as well as accessories for HiFi transmission.

Inklang

Music is more than a pleasant background noise. It is a world in which music is strength and feeling. Joy. Sadness. Liveliness. Sooner or later there will come a moment for everyone when nice sound alone is no longer enough, when you want to experience the full energy of music. That was the inspiration to found INKLANG: The Hamburg loudspeaker manufactory that produces individualized high-end loudspeakers. According to your ideas. Customized.

Innuos

nnuos was founded in 2009 to upend conventional thinking about digital music as a source, and engineer innovative, artful HiFi products that deliver unexpected warmth and accuracy – products that unleash the full potential of digital music playback.

Invoxia

Invoxia is a global leader in the design and development of telecommunications products, speakers and connected devices. Known for its advanced In Vivo Acoustic® technology, its range of market leading conference phones combine stylish design with superior sound and voice capture capabilities. Invoxia is a privately held company created in 2010. It acquired Swissvoice in 2013. It is based in France with offices in USA, Switzerland and China.

IO Data Japan

Jam Audio

Jam Audio is a consumer electronics expert with over 20 years of experience in bringing innovative consumer products to the US and global markets. Jam Audio strives to provide you with the highest quality sound products and the most outstanding customer service experience. Jam Audio philosophy of bringing innovations and technologies in accessible consumer products enabled Jam Audio to be positioned as the world class company you can trust.

KEF - Kent Engineering and Foundry

Since 1961, from their UK home, KEF have created remarkable – award-winning – speakers. From ground-breaking Uni-Q technology to bar-setting LS50 Wireless, KEF exists to fill rooms with music as it was made to be heard, to move souls with truly authentic soundscapes.

Lindemann Audio

Lindemann audio is a sound manufacture. Our vision is a music reproduction which is as natural and authentical as possible and makes us forget the technology involved. Thus plunging into the charme and vibe of an old recording becomes a time travel that brings back memories and touches emotionally. Music listening at home can be far more than just creating moods at the flick of a switch: it's a genuine element of our quality of life.

Linn

Founded by Ivor Tiefenbrun in 1973, Linn was born from one man's belief that he could vastly improve the sound quality of his music system at home, using precision-engineering and determined experimentation.

Loudt

Loutd is all about delivering innovation and commitment to pushing boundaries. Loudt is passionate about handcrafted quality, functional design, and precise engineering, and never compromises on any of these aspects.

Lyravox

Music enriches our lives unlike anything else. Appreciating it means letting it unfold – undiminished, in all nuances and details, in full grace and power. It was therefore about time that a sophisticated listening experience and a contemporary lifestyle became compatible. The solution to this is the new Lyravox® Stereomaster: as a fully integrated on-wall system it combines the capabilities of a full scale audio system with the aesthetics of an interior friendly audiopiece. Along that it transforms the complexity of modern audio streaming and networking into a simple, intuitive operation.

Mark Levinson

Unlocking the most intricate details The clarity of every note. Each subtle shift in emotion. And the true expression of the artist's performance. Why simply listen to music, when you could feel like you are in the room where it's being made? Mark Levinson helps you discover a new layer of your music, whether it's the slightest breath an artist takes before the chorus or a hidden harmony you've never heard before.

Medion

micromega

"By adding World class manufacturing and reliability to our already legendary sound quality and value, we aim to grow out business and delight our customers at the same time. It is also important for us to retain control over our quality so we are proud to continue to build Micromega in our home country of France." Didier HAMDI, Owner micromega

Simaudio - Moon

Music is a fascinating motion vector. We are convinced that MOON products, through music, can bring a wellness without measure to achieve musical ecstasy. Our mission is clear: make the best sound system ever made.

Napster

Napster's leading streaming music services give members ad-free access to more than 32 million songs. Whether they're listening on their phone, at home, at work, or in the car, Napster goes where they go. Our expert team of editors create a curated music experience that's easy for members worldwide to gather and enjoy new original content including videos, playlists, reviews, and radio stations -- anytime and anywhere.

Cocktail Audio

Nubert Germany

Klangfaszination aus Baden-Württemberg: Mit über 45 Jahren Marktpräsenz gehört die Nubert electronic GmbH aus Schwäbisch Gmünd zum Kreis der renommierten Hersteller mit langjähriger Erfahrung bei der Entwicklung hochwertiger Lautsprecherboxen für Musik- und Filmwiedergabe. Von besonderer Bedeutung für das Unternehmen war und ist die Tatsache, dass es seit 1975 unter der Leitung seines Gründers, Inhabers und Entwicklungschefs Günther Nubert steht. Vor dem Hintergrund jahrzehntelanger Erfahrung entstand die nuPro-Serie, die den exzellenten Ruf des Unternehmens unter Fachmedien, Toningenieuren, Produzenten und Musikern begründet hat.

Octavio

Bring the artists into your home: Octavio

Panasonic

Panasonic is committed to creating a better life and better world, continuously contributing to the evolution of socirety and to the happiness of people around the globe.

Primare of Sweden

For thirty years, Primare, based in southern Sweden, has been designing and producing award-winning hi-fi components that bring the Scandinavian attributes of honest integrity and timeless design to a global audience. Every Primare product reflects a commitment to Scandinavian ideals such as lagom – the sense of true satisfaction that comes from balance and harmony. Not too much. Not too little. Just right. Primare – the sound and vision of Scandinavia.

Quadral Aurum

With the quadral design, Quadral products adapt harmonically into every kind of living environment – one that you can easily see. quadral loudspeakers deliver an honest, truthful experience of sound culture at the highest level. Have fun choosing and enjoying a genuine sound - close to ideal.

Revo

"Small but perfectly formed, dedicated to our craft, and proudly independent, Revo is a pioneer in digital radio and audio streaming and the recipient of multiple international awards including Red Dot and iF product design awards. Revo products are sold in over 20 countries around the world."

Revox

Defining sound for more than 65 years Renowned for its unique design and ingeniously constructed products, the Revox brand offers the ultimate in multi-system compatibility, adhering to the simple underlying philosophy that whatever the function, whatever the technology, anything is possible. Pivotal to this Revox philosophy is a drive to create no-fuss, minimalistic solutions, unique the world over in terms of technological edge and unparalleled Revox professionalism. Revox: putting function and fascination into entertainment.

Roberts radio

Roberts Radio Ltd. established in 1932, was founded by good friends Harry Roberts and Leslie Bidmead, who began making portable radios from a small shop in London. Initially producing just three a week, they had a simple philosophy: never compromise on quality and keep pushing the boundaries.

Rotel

For over six decades Rotel has been engineering, manufacturing, and delivering audio products built to the highest standards of quality, with extraordinary performance and exceptional value. This Japanese family owned, and family operated business leverages the tradition and heritage of this 60-Year old icon brand supported by innovation and passion delivering products proud to wear the Rotel badge building our ever-growing extended Rotel family of customers including audiophiles, music lovers, musicians, recording artists and loyal fans.

Ruark Audio

"Based on the south east coast of England, we are a family-owned company with an amazing, passionate team. Our inspiration is varied and comes from our experiences, things we admire, our love of music, and walks along the beach in Southend. This is the story of Ruark Audio."

Russound

Russound, the #1 brand in multiroom audio, delivers the products and expertise consumers demand to enjoy effortless multiroom audio systems in the home.

Sangean

Sangean Electronics has embraced a total value philosophy of product quality; combined with superior customer relations and an unprecedented warranty policy in the audio industry have made us the most appreciated company by customers owning a Sangean product.

Sforzato Japan

他の音より強くを意味するSFORZATO、sfzと表記される音楽記号です。 単純なアクセントではなく、魂を込めて演奏する音符に冠される記号です。

Silvercrest

Silvercrest Smart Audio: As diverse as your music tastes: With the wide range of SilverCrest SMART AUDIO devices, you can put together a wireless sound system just the way you want it.

Sonoro

sonoro was set up in 2006 and today is a watch-word for a growing number of music lovers around the world for a range of high-performance, elegantly designed music systems. Our mission: to unite German engineering and design expertise to make people happy and enhance their quality of life.

Soulnote Japan

SOULNOTE is a high-end audio brand of CSR Corporation (Kanagawa Prefecture), which was established in 2004 by former Marantz Japan director Norinaga Nakazawa. The company employs about 50 people.

SL Steinway Lyngdorf

"Welcome to a marriage made in audio heaven. Under the umbrella of our company Steinway Lyngdorf (SL Audio A/S), we offer two legendary product lines: Steinway & Sons and Lyngdorf Audio. Both brands represent the pinnacle of the audio industry, and we are proud to offer products in both lines that meet the unique needs of our customers — from experienced audiophiles and home cinema lovers to newly-awakened sound enthusiasts. Steinway Lyngdorf is the brainchild of Danish audiophile and entrepreneur Peter Lyngdorf, who began as a distributor of home entertainment components in 1975"

STREAMIT

"From modest beginnings in the Netherlands in 2003, today we're global leaders in business audio streaming systems. This includes devices, players and distribution platforms."

Swisscom

So muss Digital TV sein: Beste Bild- und Tonqualität, unübertroffene Sendervielfalt, Replay für verpasste Sendungen, Aufnahmen in der Cloud, Tausende Filme und Live Sport Events mit Teleclub on Demand. Gratis dazu: TV Air mit der fantastischen App. Damit geniessen Sie auch auf Ihrem Smartphone, Tablet und Laptop jederzeit beste Unterhaltung.

T + A

Actually we're scientists ... ... as T+A stands for Theory and Application in the field of audio technology. That means we devise, create and fine-tune Hi-Fi components of the highest quality, with the aim of developing fully mature High-End products for our customers all over the world. We have been based in Herford, Eastern Westphalia, since 1978, and that is the hub of our development and practical work. The design briefs for our products include no restrictions, and no expense or effort is too great in our endeavour to achieve sonic perfection. The typical characteristics of our products speak for themselves: extremely long product cycles, extended useful life, and comprehensive retro-fit facilities make a T+A system more than just a music system - it's an investment for the future.

Taiko Audio

Taiko Audio is an innovative Dutch high-end audio laboratory, equally passionate about music and technology. Through extensive research and development, we create new solutions where needed and improve upon existing technologies. We have a strong professional background in science, engineering and IT and like to use our knowledge for making your musical experience at home all the more exiting.

Technics

"At Technics we understand that the listening experience is not purely about technology but the magical and emotional relationship between people and music. We want people to experience music as it was originally intended and enable them to feel the emotional impact that enthuses and delights them. Through delivering this experience we want to support the development and enjoyment of the world's many musical cultures. This is our philosophy. With a combination of our love of music and the vast high-end audio experience of the Technics team, we stand committed to building a brand that provides the ultimate emotive musical experience by music lovers, for music lovers."

TechniSat

Wenn ein mittelständisches Unternehmen seit rund 30 Jahren erfolgreich am Unterhaltungselektronikmarkt agiert, kann man mit Fug und Recht von einer außergewöhnlichen Erfolgsgeschichte sprechen. Wir sind stolz darauf, seit rund drei Jahrzehnten den Unterhaltungselektronikmarkt in Deutschland mitgeprägt zu haben.

TELESTAR

Since 1993, the brand name TELESTAR stands for reliability and the highest quality with an optimum price-performance ratio. Located in Germanys beautiful Vulkaneifel region, TELESTAR develops, produces and distributes high-quality equipment for the reception of radio, digital TV via satellite (DVB-S), cable (DVB-C) and terrestrial transmission (DVB-T/T2).

Thomson

Tivoli Audio

Beautifully designed audio equipment that strikes a balance between style and sound.

Vienna Acoustics

The art of natural sound.

Wattson Audio

Wattson Audio was born of the passion and experience acquired during nearly twenty years by the company Engineered SA in the musical reproduction field.

Winamp

A world where artists and fans are connected like never before. At its core, Winamp has always stood for empowerment and a love of music.

Withings

Making the most of innovation, technology and design, Withings invents smart products and apps that fit into any lifestyle that lets you track what matters so you can improve you everyday well-being and aim for better long term health.

Yamaha Home Audio

Yamaha's history began when its founder, Torakusu Yamaha, repaired a broken reed organ in 1887. Shortly thereafter, he successfully completed the first reed organ to be built in Japan. Since then, Yamaha has continued to produce high-quality products by blending traditional craftsmanship with advanced digital technology. The quality of sound produced by a Yamaha musical instrument reflects the long years of accumulated technical expertise and the skilled craftsmanship of the Company. With Yamaha's unique expertise and sensibilities, gained from devotion to sound and music, the Group is committed to creating excitement and cultural inspiration together with people around the world.

Shenzen Zidoo Technology Co Ltd.

Founded in 2014, Shenzhen Zidoo Technology Co., Ltd (also known as Zidoo) is a team that employs more than 40% software and hardware R&D personnel and owns a supporting service factory with multifield technology. It is the leading developer of ARM multi-core architecture industrial and consumer electronics, specializing in the manufacturing of audio and video products such 4K UHD media players, DACs and streamers. More than 80% of products are exported to Southeast Asia, North America, and Europe.

Zuma

Zuma was created to free our homes from all this confusion – to deliver on the promise of smart technology by making brilliant sound and light simple for any home to achieve.
---
Platform and development partners having the airable.API implemented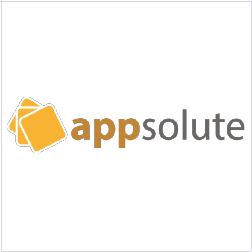 Appsolute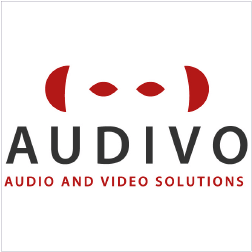 Audivo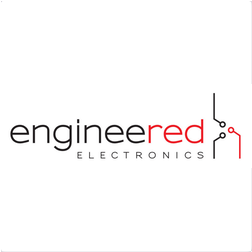 engineered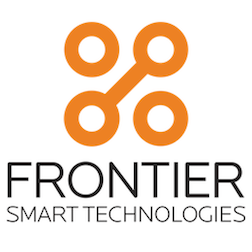 Frontier Silicon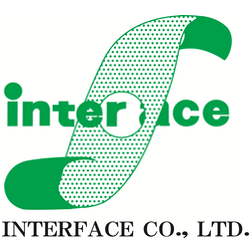 Interface Co., LTD Japan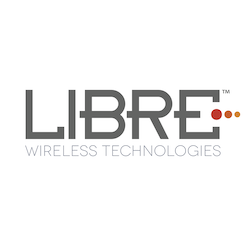 Libre Wireless Technologies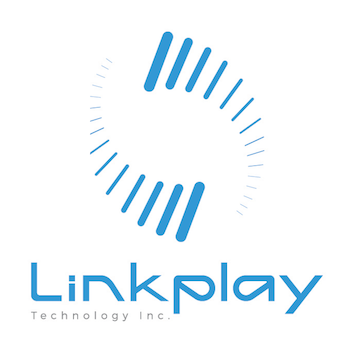 Linkplay Technology Inc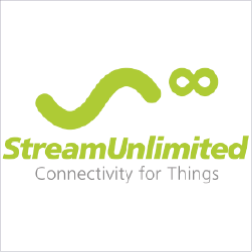 Stream Unlimited
Appsolute

Appsolute GmbH was founded in 2009. Holger Meyer, a dedicated programmer, is the sole owner and managing director. He has been active in the software industry for more than 20 years. The company is characterized by flexible and goal-oriented processes. A flat hierarchy means any decision path is short and precise. Even prior to Apple opening the App store in 2008, ushering in the mobile revolution, Holger Meyer had developed his first mobile app for the iPhone. Steadily growing demand – appsolute GmbH has proven it can produce apps with increasing complexity for the App Store.

Audivo

Audivo offers a range of modules (both hardware and software) for digital audio, audio streaming and multi room audio. We offer field proven solutions and many HiFi brands already rely on our quality, support and service. 15 years of experience in digital audio and streaming are your guarantee that we only provide high quality reliable products.

engineered

"With over ten years of experience and countless successful long-lasting partnerships with renowned High-End brands, professional and consumer audio, Engineered brings you an easy access to complex and modern technology. Engineered's expertise in both hardware and software is a major strength to achieve a complete electronic product, starting from the development, through design to product launch. Engineered is based in Yverdon-les-Bains, Switzerland."

Frontier Silicon

Frontier Silicon is the world's leading supplier of technology solutions for digital radio and smart audio devices. The company is the clear market leader in the provision of solutions for consumer DAB digital radios - with customers including Sony, Philips, Pure, Panasonic, Roberts, Grundig, Bose, Bang & Olufsen and several major retailer own-brands. Frontier has used the experience and expertise gained in DAB radio to expand first into Internet radio and subsequently into the broader world of Wi-Fi enabled speakers ("smart audio"). In June 2015, the company announced it was working with Google to introduce a Google Cast-enabled smart audio solution which is due to come to market in mid-2016. Frontier Silicon was founded in 2001 and became part of the Toumaz Group in August 2012. The company is headquartered in London, with engineering, sales and operations teams in Cambridge, Timisoara (Romania), Hong Kong, and Shenzhen.

Interface Co., LTD Japan

Interface Co., Ltd. is a group of professionals with high skills and integrity regarding embedded system development. Engineers who are familiar with embedded systems work closely together in all processes from specification review to development design and production to provide high-quality software / hardware.

Libre Wireless Technologies

Libre Wireless Technologies is a leading provider of WiFi and Wireless technologies for IoT, media streaming, voice interface and AI applications. Libre delivers comprehensive embedded hardware and software SDK solutions that are scalable across ecosystems, features, power and price. Libre offers a range of approved and certified electronic modules and devices along with extensive software that can manage virtually all aspects of system, voice, connectivity and cloud features. Libre offers the world's smallest, lowest power complete mic-to-cloud voice/AI solutions in single devices enabling all new portable, wearable, CE and industrial applications. The Libre solutions provide ODM's, CE Brands and commercial product designers the most complete, flexible and ecosystem leading technology available for fastest time to market and superior product differentiation.

Linkplay Technology Inc

Linkplay develops cutting-edge wireless technology, software, hardware and more for a variety of voice and smart products around the globe in various markets. Today, Linkplay is a global company comprised of talented hardware and software engineers and business veterans. Technology partners include ODMs, component suppliers and key technology investors.

Stream Unlimited

StreamUnlimited is a technology power-house in the field of IoT and streaming audio multi-room solutions. Their offering comprises engineering services, hardware modules and software solutions (embedded SW and Apps).
---
Content available through the airable.API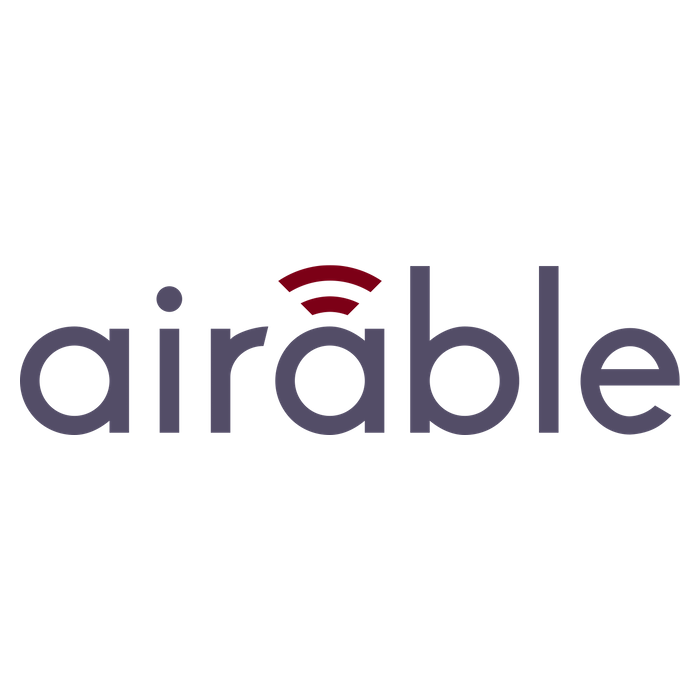 airable Internet Radios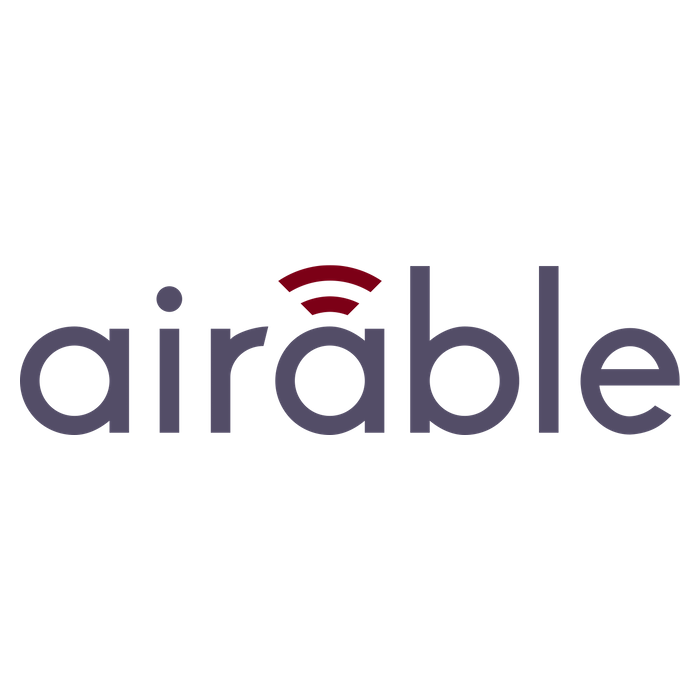 airable Podcasts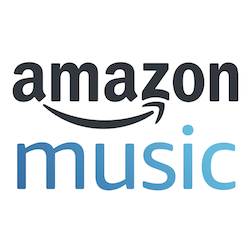 Amazon Music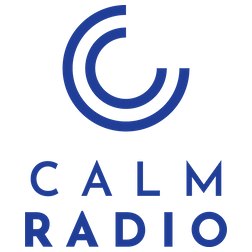 Calm Radio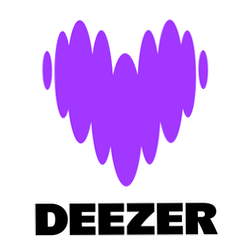 Deezer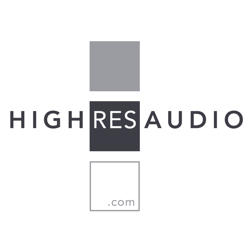 HIGHRESAUDIO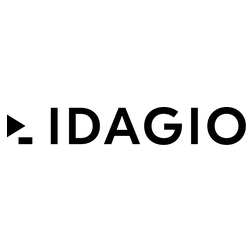 IDAGIO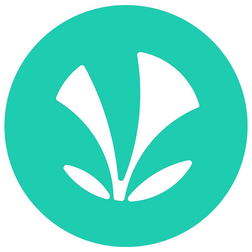 JioSaavn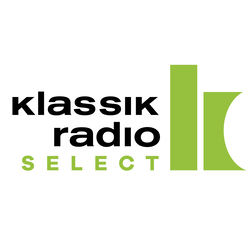 Klassik Radio Select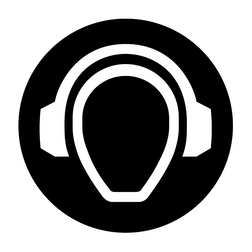 Laut FM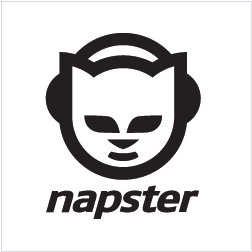 Napster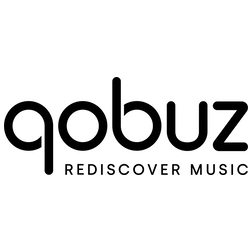 Qobuz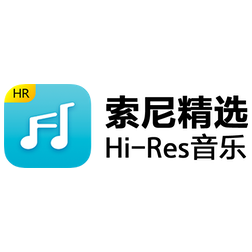 Sony Select China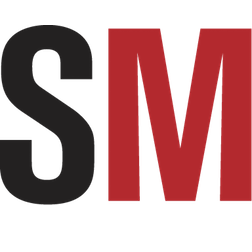 SOUNDMACHINE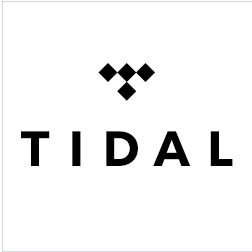 TIDAL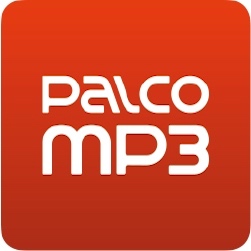 Palco Mp3
airable Internet Radios

This is our own worldwide live radio technology and catalogue. Integrate airable.radio into your products, app or software and your customers have access to real and relevant radio stations from all over the world. The unique combination of curators, editors and intelligent software, server infrastructure, and interface development, ensures that each station on airable.radio are always up to date, have correct metadata, logos, slogan, description, language, origin, network, genre, frequency, and much more.

airable Podcasts

airable podcasts …is our worldwide on demand show and podcast catalogue. Consumers expect to have their favorite audio or video show available at any time, at any location. Country borders, language barriers and broadcast limitations are not accepted. Content of large broadcasters are as demanded as the offerings of small niche players. This consumer demand is addressed by the airable.on-demand catalogue

Amazon Music

Amazon Music allows customers to enjoy all their favorite music on multiple hardware platforms. No matter what device they are using or where they are located, customers can easily access all their music. This includes Amazon digital music purchases, the entire Amazon Prime Music catalog (exclusive to Amazon Prime members), and, for Amazon Music Unlimited subscribers, the entire Amazon Music Unlimited catalog.

Calm Radio

Welcome to the home of Calm Radio! The world's largest music site for relaxation. 500 HD quality audio channels in every genre. Classical music, wellness music, sleep and meditation music, jazz, acoustic, roots and folk, pop, world and latin music. Used for sleep-aid therapy, work and focus, guided-meditation, yoga, wellness, and can mitigate the symptoms of those who suffer from tinnitus and sleep disorders. Uncomplicate your life with Calm Radio today.

Deezer

Deezer lets you play the music you just have to hear, instantly. Jump in and explore over 56 million tracks (and counting), and discover artists and tracks you'll love with personalised recommendations from the Deezer Editors. Deezer works across all your devices, both online and offline, with no listening limits. It's music at your fingertips for waking up, getting going, chilling out, living life.

HIGHRESAUDIO

HIGHRESAUDIO is a commercial-free, audiophile and high-resolution music streaming service in exclusively 24-bit (HiRes Audio) supplemented by extensive editorial expertise of experienced and well-known German music journalists. HRA Streaming grants access to the entire music archive of over 35,000 handpicked and carefully selected albums from the HIGHRESAUDIO platform.

IDAGIO

Streaming, reinvented for classical music: IDAGIO is the world's leading streaming service for classical music. It offers streaming to music lovers in over 160 countries worldwide. Its acclaimed audio streaming service is uniquely tailored to the demands of classical music, featuring optimized meta-data and complemented by curation by music-lovers for music-lovers.

JioSaavn

JioSaavn is India's leading audio streaming service with over 100 MN+ monthly active users (MAUs), listening to a vast global catalogue of music and podcasts comprising 80 million+ tracks in 16 languages. Customers can enjoy their favourite music and podcasts on JioSaavn across multiple platforms spanning smartphones (Android, iOS), JioPhones and web. JioSaavn is available in twelve different display language interfaces. Its premium paid subscription "JioSaavn Pro"gives customers access to a 100% ad-free music listening experience with unlimited offline downloads, superior audio quality, and more.

Klassik Radio Select

Klassik Radio Select offers you the perfect music for every situation. Whether classical, lounge, jazz or film music, discover over 200 playlists curated for you by our experts. Enjoy our service at home or on the go, whatever your mood or time of day.

Laut FM

User generated radio: "Bei laut.fm findest du über 11.000 Sender. Da sollte für alle etwas dabei sein. Und wenn nicht, dann mach's doch selber!"

Napster

Napster is a premium subscription service giving millions of consumers unlimited ad-free access to music on any device – online or offline. Napster combines the iconic history of one of the most recognizable music brands in the world with the vast experience and technological platform of Rhapsody International Inc., the industry's first subscription streaming service provider.

Qobuz

When we formed Qobuz in 2008, our goal was to offer the digital world the aspects of music fandom that audiophiles, those who love music best, have always cherished. For us, this meant quality sound, quality editorial, and a freedom of choice that wholly excludes bias. As a result of our diverse collective culture and our musical education, our business catered to artists old and new. We wanted to design a service that catered to highly specialized music lovers, all over the world.

Sony Select China

Hi-Res Audio streaming.

SOUNDMACHINE

SOUNDMACHINE is a music service company focused on commercial environments like fashion boutiques, coffee houses and hotels. It delivers content to more than 10,000 locations across 65+ countries

TIDAL

TIDAL is an artist-owned global music-streaming and entertainment platform focused on the best sound quality to forge a deeper connection to the art. We bring fans closer to artists through unique content and exclusive experiences. TIDAL is available in 56 countries and our library houses over 70 million songs across all genres and 250,000 high-quality videos.

Palco Mp3

Música independente divulgada de verdade · 111 mil artistas, 1 milhão músicas e mais de 7 bilhões de downloads.
---
Implementation Examples